Whether you prefer to send an e-mail, pick up the phone or use the good old fax. We look forward to hearing from you.
Real Estate and Construction
Standards are improving while the number of available properties is simultaneously decreasing, resulting in increasingly complex real estate issues. As a result, it is becoming considerably more difficult for investors and owners alike to assess and actively control the opportunities and risks involved in an investment. Our property law experts both know the requirements of the industry and understand the market, since they are involved in regular dialogue with market players, in particular as a result of our intensive work with associations. Our clients particularly value the fact that we offer the full spectrum of legal advice, with access to specialists in other areas of the law with a profound understanding of real estate issues.
Be it streets, bridges, electricity or data networks, schools or clinics - all these aspects form part of the infrastructure essential to integrate a property into the surrounding area. We advise project developers, investors, construction and planning companies, as well as public institutions, on all the legal issues involved in the realisation of real estate developments.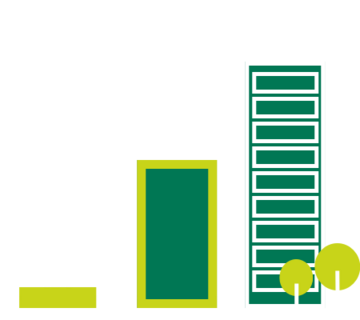 How can we be of assistance?
We provide an integrated advisory approach for all legal issues concerning real estate. From the property transaction, including the acquisition of construction permits and financing, to the construction phase right through to the commercial law of tenancies, we provide our clients with competent advice from a single source.
We have also been advising local authorities and regional institutions for more than 20 years on all issues relating to infrastructure improvement. This begins with the realisation of road construction projects and ends with the installation and expansion of data networks.
This comprehensive knowledge of the contexts of and legal issues involved in real estate projects forms the basis of our long-term and trusting cooperation with many of our clients.
Cities in the conception, investor search and realisation of new inner-city quarters to be built
Purchase and sale of real estate portfolios of all asset classes
Companies from the energy sector in connection with the planning, approval and sale of wind energy plants
Long-term leasing of commercial space
Menold Bezler advised the city of Ulm on the Europe-wide award of general planning services for a…
Menold Bezler advised the Frankfurt-based Habona Invest Group on the acquisition of eight local…
Menold Bezler advised Gardena Manufacturing GmbH on the acquisition of approximately 140,000 m² of…
Five new partner and counsel at Menold Bezler
Menold Bezler appoints four partners and one counsel in the areas of corporate law, audit, dispute…
Learn more