Whether you prefer to send an e-mail, pick up the phone or use the good old fax. We look forward to hearing from you.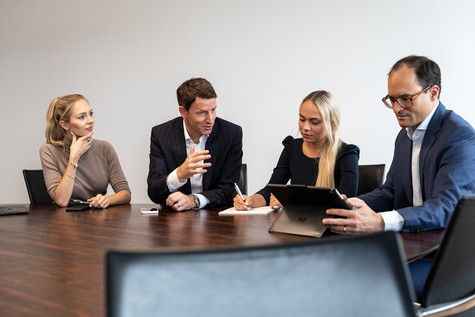 Product Li­ab­il­ity Law and Qual­ity As­sur­ance
We advise corporate clients on the advantages and disadvantages of issuing a warning or product recall for defective products. We aim to avoid both liability for the payment of compensation as well as, in particular, any criminal liability of those officers and employees responsible. We carefully consider the manner in which measures to be taken will be perceived by the outside in order to limit any injury to our clients' reputation.
The Focus of our Consulting Services includes:
obtaining necessary information such as technical, medical, economic, legal, insurance, and any further scientific opinions as needed,
risk analysis,
communicating with the relevant authorities,
implementing and documenting relevant measures taken,
defense and enforcement of product liability and damage claims, also in relation to insurance companies.