Whether you prefer to send an e-mail, pick up the phone or use the good old fax. We look forward to hearing from you.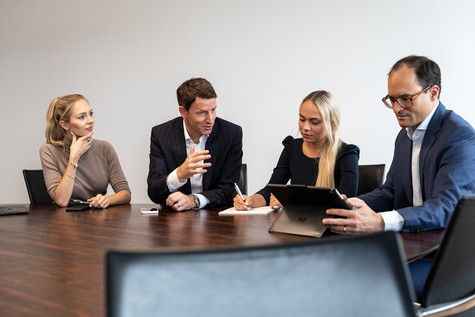 Data Protection Law
Every day, companies face the growing challenge of protecting the personal data of their employees, customers and business partners. We support our clients and their data protection commissioner in developing, implementing and maintaining the necessary statutory data protection regulations.
Employee Data Protection
We answer questions on all aspects of employee data protection and assist clients in negotiations with the works council e.g. concerning data protection issues related to the centralization of personnel functions in a company or the transfer of personal data to a service provider. An important issue also concerns employee data protection while allowing the private use of e-mail and the Internet in the workplace.
Protection in the Course of Business
When doing business with clients, interested parties and partners, companies increasingly also have to take account of data protection law considerations . If, for instance, personal information of clients is processed by a service provider in the course of out-tasking-projects, detailed contractual agreements are necessary based on the existing statutory requirements concerning contract data processing. The use of CRM systems also necessitates a precise analysis and drafting as regards data protection law.
Data protection on the Internet and in Cross-border Transactions
We draft privacy policies and declaration of consent forms for company homepages, in e-commerce and online trading, or for the use of social media platforms, blogs, and fora. We also advise on international transfers of data to European and non-European countries.