Whether you prefer to send an e-mail, pick up the phone or use the good old fax. We look forward to hearing from you.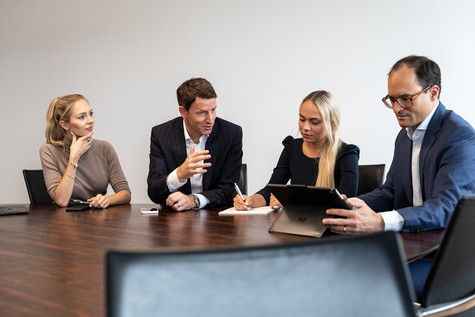 Not­ary Ser­vices
We offer our clients the complete range of notarial services with a focus on corporate law and real estate transactions. We place particular value upon the drafting of contracts on an individual basis – tailored to the specific requirements of each of our clients.
We plan and support:
corporate restructuring of companies,
ownership structure and capital measures,
asset and share purchase agreements,
general meetings and shareholders' meetings,
succession planning and structuring of family businesses and other assets,
wills and testamentary contracts and prenuptial agreements.